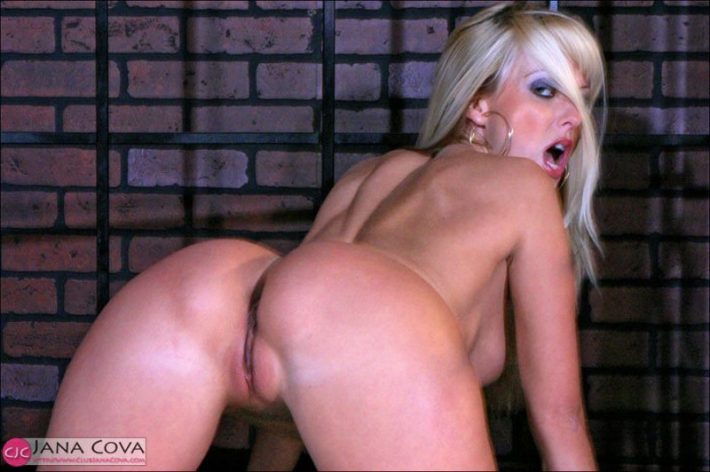 Categories: Blonde, PornStar, Lesbian, Solo, Masturbation, Dildo, Pretty Girls, Close Ups, Breasts, Shaved, Sex Toys, Lingerie, Erotic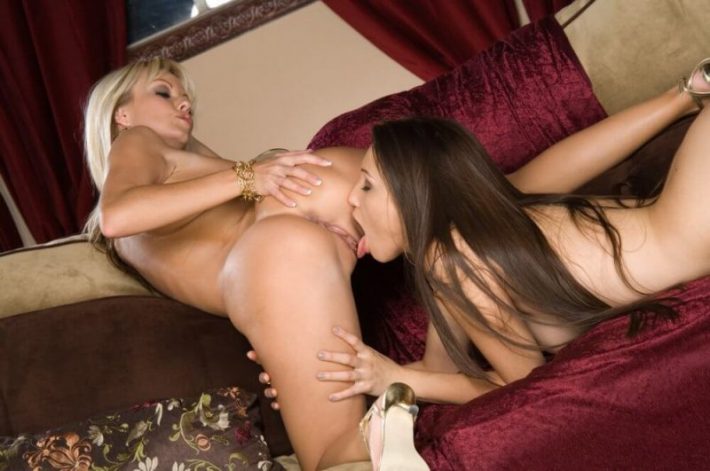 ClubJanaCova (Jana Kova, Jana F., Yana Cova, Geraldine) SiteRip – 50 Videos :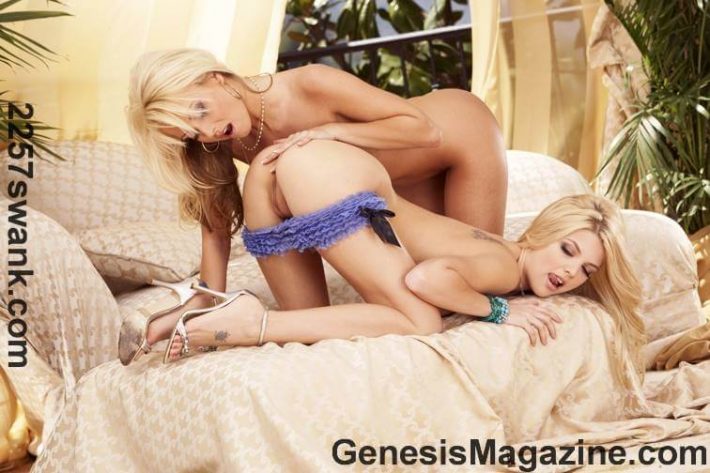 Ethnicity: Caucasian
Nationality: Czech
Hair Color: Blond
Height: 5 feet, 4 inches (163 cm)
Weight: 99 lbs (45 kg)
Measurements: 34C-24-34
Tattoos: None
Piercings: navel
Jana's biography
Hi everyone,
I was born on April 13th. My parents raised me here in the Czech Republic in a little village. When I was 19 years old, I moved to Brno, the second largest city in the Czech Republic. I love it here and will probably stay here forever.
I started working in nude modeling when I was 19 years old. I worked with the best European photographers and when I was 21, Stephen Hicks booked me to do a photo shoot in Los Angeles. I extended my visit and started working with Cam Smith's agency. We became best friends and I had the pleasure to work for all the best photographers and productions in the adult industry. I have appeared on magazine covers like Penthouse, Hustler, Perfect Ten, High Society, Club International and more. I was nominated on the AVN bunch of times and also won AVN best All Girl Orgy in Island Fever 4 movie. In 2005 I signed an exclusive contract with Digital Playground and during this time, I shot one of my best movies ever under their wings. My contract was for two years and during this time, I worked only for them. It was great experience, but I felt like being on my own again, so we decided not to extend the contract. And I started to work with all the great photographers and production again. I also started my own production, where I was focusing mostly on fetish, such as bondage, pantyhose and feet. In the meantime, I mostly focus on my website and custom videos.
In my spare time I like to travel a lot. I was lucky enough to visit lot of great exotic places in the world. And one of my favorite is Bora Bora.
I also like to cook, drive cars, ski, read books, take care of my three dogs and do spinning and kranking classes, which keeps me in a good shape. I am also big fan of Pilates and all kinds of massages.
My favorite food is steak and BBQ. Most of the time I eat healthy, but once in a while I get fast food as well. I like good wine and good company 🙂

Download All Files:
Jana_Cova_-__Play.mp4
Jana_Cova_-_All_In_Pink.mp4
Jana_Cova_-_All_In_Red.mp4
Jana_Cova_-_Bedroom_Fun.mp4
Jana_Cova_-_Behinde_The_Scene.mp4
Jana_Cova_-_Black_Lingerie.mp4
Jana_Cova_-_Blue_Jeans_Blond.mp4
Jana_Cova_-_By_The_Mirror.mp4
Jana_Cova_-_Cooking_With_Jana.mp4
Jana_Cova_-_Cooking_With_Me.mp4
Jana_Cova_-_Cooking_With.mp4
Jana_Cova_-_Cool_Armchair.mp4
Jana_Cova_-_Cuddle_Monster.mp4
Jana_Cova_-_Cum_On_Leather_Couch.mp4
Jana_Cova_-_Dining_Table.mp4
Jana_Cova_-_Dripping_Wet.mp4
Jana_Cova_-_Fun_On_The_Bed.mp4
Jana_Cova_-_Fun_With_Toy.mp4
Jana_Cova_-_Great_ing.mp4
Jana_Cova_-_Guadeloupe_Vacation_Video.mp4
Jana_Cova_-_Happy_New_Year.mp4
Jana_Cova_-_I_Love_To_Be_In_My_Bed.mp4
Jana_Cova_-_I_Love_To_Play.mp4
Jana_Cova_-_In_Bed_With_Jana.mp4
Jana_Cova_-_In_Black_And_White.mp4
Jana_Cova_-_ing_On_Wood_Table.mp4
Jana_Cova_-_Jerk_Off_For_Me.mp4
Jana_Cova_-_JO_Instructions.mp4
Jana_Cova_-_Just_Another_Day.mp4
Jana_Cova_-_Lolllpop.mp4
Jana_Cova_-_Lovely_Clit.mp4
Jana_Cova_-_Merry_Christmas_2014.mp4
Jana_Cova_-_Merry_Christmas_2015.mp4
Jana_Cova_-_Morning_Glory.mp4
Jana_Cova_-_Naughty_Bride.mp4
Jana_Cova_-_Naughty_On_Red_Fur.mp4
Jana_Cova_-_Outdoor_Pleasure.mp4
Jana_Cova_-_Outdoor_Romance.mp4
Jana_Cova_-_Photoshoot.mp4
Jana_Cova_-_Playing_With_Chain.mp4
Jana_Cova_-_Plesure_On_Couch.mp4
Jana_Cova_-_Plesure_Plesure.mp4
Jana_Cova_-_Pool_Fun.mp4
Jana_Cova_-_Stairs_To_Heaven.mp4
Jana_Cova_-_Stay_With_Me.mp4
Jana_Cova_-_Sun_Is_Shineing_On_Jana.mp4
Jana_Cova_-_Talk_Dirty_To_Me.mp4
Jana_Cova_-_Timid_Images.mp4
Jana_Cova_-_Toy_Play.mp4
Jana_Cova_-_Two_Shades_Of_Grey.mp4
All ScreenShot:
Interview:
Are you ticklish? If so, what is the favorite place to be tickled for you?
I am ticklish only when someone knows how to tickle me and my most sensitive place for tickling is my feet. I shot lot of tickling videos for US productions and the worst in a good way for me was when they used electric tooth brush on my feet. I got crazy and almost peed and cried how it tickled.
What is your favorite fantasy?
I always get this question and as time go by, my fantasy change. I used to have a favorite fantasy about me and bunch of hot chicks, doing little test, which one can lick my pussy best and bring me best orgasm. Still very nice fantasy, but with me being older now and knowing my body more, my favorite fantasy is to have two guys with great big cocks, skillful hands and tongues.
What is the all-time most favorite sexual position which gives you the best pleasure?
For years and years it has been doggy style and it still is. But I also love missionary position, with my legs up. Or being on my side, holding my legs and having a guy behind me on his knees. I can fell his cock very deep and it gives me a lot of pleasure and brings great orgasms.
How many days of a week do you have sex or masturbate?
It depends on many things, but in a regular week, I have sex every other day and I masturbate just about every day.
What is the favorite time of a day to have sex for you?
I really don't have favorite time of a day. I can have sex in the morning, around noon, afternoon or at night. I really don't care what time of a day is when I am horny and need sex.
Does anything changed for you since last interview?
Well, a lot of things changed in my professional life. I no longer shoot for any production for the last year and half. I shoot only for my website and do my best to keep my website www.clubjanacova.com as personal as possible. The adult industry really changed. It all started with the bad economy in US and then in Europe, followed with the stupid condom only law. I don't see a point in this. They keep saying that when young people will watch porn and will see the talent use condoms, it will make them to use condoms in their private life as well. But what about all the mainstream movies, full of drug dealers, full of violence, full of guns and murders? Do they really think that if they will stop shooting this type of movies, there will be less drugs, violence and murders? I could go on and on with this subject. I just think that there should be some kind of sexual education at schools and also in families, but in the end it's up to everyone what they will do and if they will use condom. So this caused a lot of productions to stop shooting. I was lucky enough I caught the best time in porn and finished at the right time and still was able to keep my website, which I love.
In my personal life, I could not be happier than I am now. And I hope it will stay like this till the rest of my life. I had been through divorce after 12 years with my ex-husband, which was really hard. I was able to keep my marriage private for my whole career and I am glad for that. Then I was in very unhappy relationship for almost two years. But I think everything happens for a reason and I had to go through one marriage, after that bad relationship, and now I am very happy with a guy, who has everything I need from a man. And most of all, he makes me laugh every single day.
What kind of man are you attracted to?
I like men with a great sense of humor, nice smile, great ass and just as down to earth to get my attention. I never was really into the "great looking model" type of guys. I prefer guys, who are really men and know how to handle me, because it's not always easy with me.
Is romance important for you in a relationship?
Romance is important for me for sure. I don't need to have romantic evenings every single day, but once in a while it's nice.
You love UGG boots. Do you have any other obsession?
I love shoes and it doesn't need to be UGG brand. I also love purses. I have so many of them. It's even hard to say how many shoes I have. I have never really counted it. I used to love shopping, but the older I get, the less I love it. I am very fast shopper nowadays. I like to be in and out of the store in less than 30 minutes, with some nice stuff.
How old have you been when you had your first experience with another girl?
My off screen lesbian experience was when I turned 18. With my very good friend at the time. We had few glasses of wine and decided to try it. I was always curious about sex with girl. It was fun and different than with a guy. More soft. I like soft sex with a girl, but rough sex with a guy. My on screen lesbian experience was when I was 21 years old and shot my first lesbian movie. God I was nervous. The name of this movie was "Blue jeans blonds".
What is your best G/G experience on film for you?
I shot so many G/G scenes so it's hard to pick just one. I had the great privilege to choose girls I want to work with after few years in the business. Thanks to my great agent and best friend Cam Smith. He always discussed the girls with me and I was able to choose girls that were really pretty and with great natural bodies. I am not fan of huge fake boobs. I loved to work with Celeste Star. She was very sensual, soft and natural. Shooting for Girlfriends film was always great too. There are many girls I loved to work with.
When you cum are you more clit or vaginal girl? Or both?
I would say that I am both. And the best orgasms I get when I masturbate and use toy in my pussy and pocket rocket on my clit. With guys, if they know what they are doing down there with their tongue, it's easy for me to cum. And I need to be in great position to cum by fucking. Position where the cock reaches my G-spot. Some people say that G-spot doesn't exist, but they are wrong. I have one and I know it for sure 🙂 And with girls I love it when they lick my pussy, but also when I can feel finger inside me.
Frequently asked questions
Jana's FAQ
Where would you like to travel to?
I would like to go to Hawai, I never been there and I heard lot of good things about this place.
Do you like having sex with girls?
I love to have sex with girls, especialy when the girl have nice natural body and shaved, smooth pussy, then I can play with her forever.
Have you ever had a threesome?
I never had threesome, this is part of my fantasy to have sex with my man and other girl.
What are some of your favorite TV shows?
I like Friends. Everybody loves Raymonds.
When you are in United States where do you like to eat?
My favorite places to eat in United States are Cheescakefactory, Hamburger Hamlet and Pink Peper.
Who is your favorite actor?
My favorite actors are Robert de Niro, Anthony Hopkins, Johnny Depp and Martin Lawrence.
What is your some of your favorite movies?
Tango-Michael Ninn. Upcoming movie with Charlie Line for Taboo.
Do you really answer your emails?
Yes I really answer my emails. People can recognize my broken English so the one who is answer my emails is really me.
What's your favorite thing to wear?
In my spare time I like to wear just jeans and top. But when I go to the dinner or to the party I like to wear some nice dress. And of course I love to wear some nice and sexy underwear.
What is your favorite restaurant,or romantic place?
My favorite restaurant is Old Bill in Czech Rep., it is Texas restaurant and they make the best steaks. And favorite romantic place is little old hotel in Roma in Italy.
What's the quickest way to your heart?
Make me laugh and eat what I cook.
Are you romantic? Do you like you man to be romantic?
I am romantic. I love nice romantic dinner with wine, candles and flowers and for this I need my man to be romantic too.
What is your favorite Food?
My favorite food is meet and mashed potatoes. Also seafod or fruit. I like almost everything.
Do you cook? What is your favorite thing to cook?
Yes I cook, and I am pretty good at it. I usually cook typical Czech food, which is lot of meet and vegetable with rice or potatoes. And beef soup.
What are your plans in the next 10 years?
In next 10 years I would like have familly. Really good website and also my own restaurant.
Favorite music?
My favortie group is Eagles, I listen to their CDs everywhere. I also like Pink and Eminem.
What is it like to pose nude?
I am realy comfortable in front of the camera, so for me it's something natural to pose nude. It is my work and I love what I am doing.
What three things could you not live without?
I couldn't live without my dog, without love and trust.
Best advice from your mother?
She used to tell me that family is the most important thing. And she is right. When I have my family around me, everything is much easier.
What is the most important lesson you have learned from being a model?
I'm not doing anything what I don't want to do.