Categories: Big Boobs, Fetish, Non Sex, Brunette, Solo, Erotic, Pack
Sarahrandall SiteRip [Sarah Nicola Randall PornStar] – 40 Clips:
Hi everyone, I am very pleased & excited to finally welcome you all to my long-awaited official website! So here's a little bit about me: My name is Sarah Nicola Randall, I'm 24 years young, born May 20th, 1988. I am a 32H busty babe from Wales. I'm a little short at 5′ 3″ with green eyes, brunette hair, freckles & cheeky dimples.
I love going out & would definitely describe myself as a party animal. I am happiest when clubbing, busting my finest moves on the dance floor, drinking & having a giggle with my friends. I love holidays filled with sunshine, sea, sand, partying & plenty of alcohol. I generally holiday in Spain & visit the US to shoot & enjoy vacation. My favourite place is Las Vegas, between pool parties & nightclubs there's a party 24/7 which couldn't be more perfect, if I could live anywhere that would definitely be the one.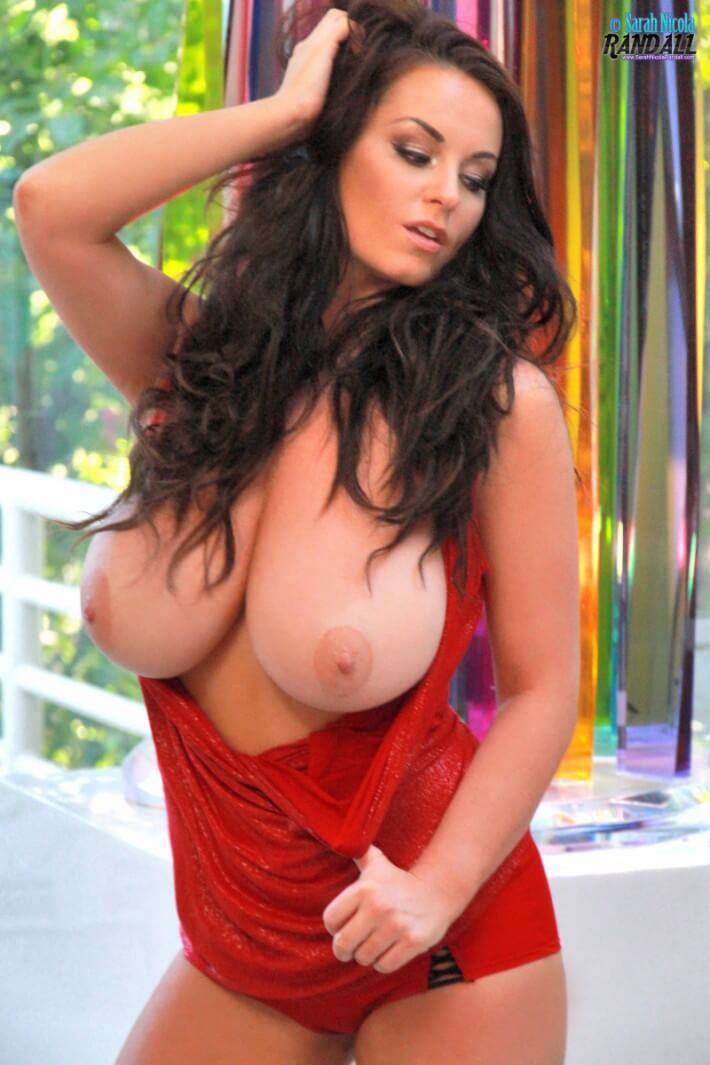 I have fantastic parents, along with an older sister & a younger twin brother & sister. I left our family home in Wales at the age of 18 to study a degree at the University of Plymouth. My major was Criminology & Criminal Justice Studies & my minor was Psychology. I studied this for three years, and then stayed an additional year to study my Masters. I would describe this as the best experience & best four years of my life. Besides studying, I was living away, doing what I wanted, meeting amazing new friends, partying & generally loving life.
When my time as a student ended I began thinking about modelling. With encouragement primarily from my Mam & Nan I decided to pursue this career. So here's how it began… My first casting call was for Lads Mag Loaded, This was a test shoot wearing a bikini & implied topless. Two days later I was asked to go back as the magazine wanted to feature me on the cover alongside the most stunning glamour model Lucy Pinder. I couldn't believe my luck; unfortunately for reasons at that time I had to refuse this offer. Nevertheless a few months later I tried my luck with Nuts Magazine & my modelling took off from there.
My very first shoot appeared in Nuts magazine March 2011; it was a two page feature for Britain's Next Top Model. Following this I appeared as a page 3 girl in the Daily Star Newspaper. This unfortunately was short lived as the Newspaper decided to kick me off for having boobs TOO BIG, can you believe it?I can't see why anyone would complain but that was the end of that. Next up (for those of you who follow football) in light of the Ryan Giggs affair scandal I was invited for another shoot with nuts, this time for a cheeky feature poking fun at his infidelity wearing a t-shirt with the words "I Did Not Sleep With Ryan Giggs".
After this I featured again in Nuts alongside four other beautiful glamour models, Sophie Howard, Emma Frain, Peta Todd & Melissa Debling for Britain's Biggest Boobs. Since then I make regular appearances for their features including top 100 Biggest Boobs or Top 100 Brunette Babes & so on. Subsequent to my Nuts debut, I was spotted by the LA based busty website Pinup Files, who invited me to appear with them and I made my debut at Pinup & quickly became one of the top rated models. A year later I teamed up with them again to create my own official website & here we are today.
At my site you will find professional photo sets & videos, diary entries directly from me & if you're lucky I will throw in some web cam action. Feel free to make suggestions on anything you would like to see feature on this site & any questions you want answering don't be afraid to ask. Welcome & enjoy…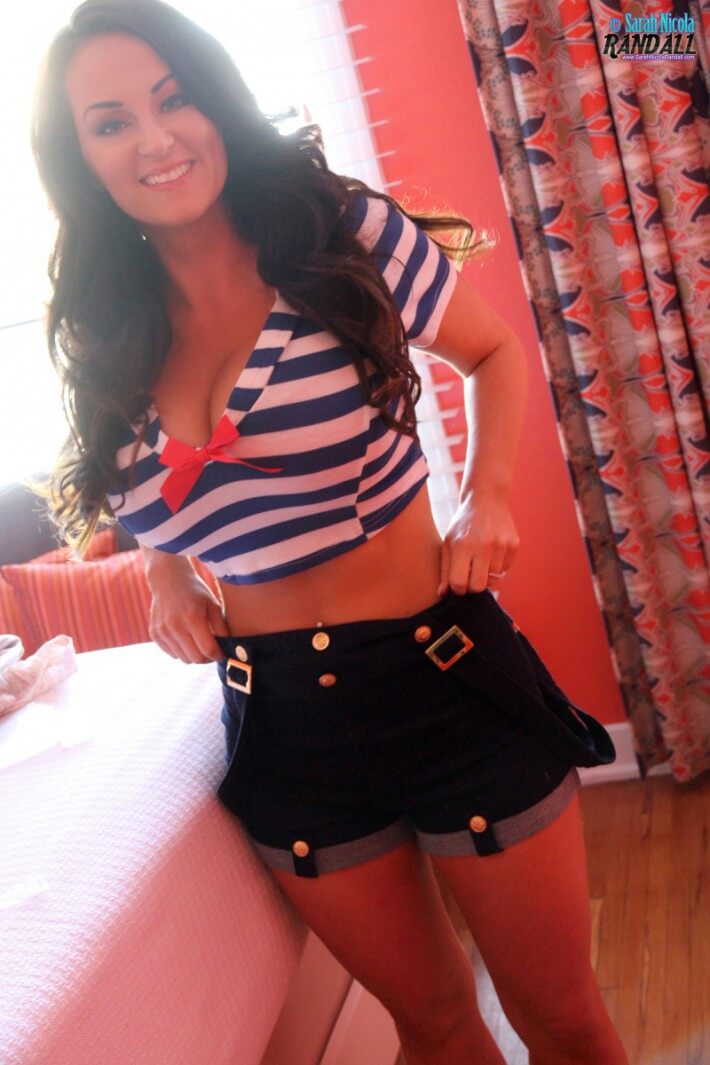 Download All Files:
Sarah_Nicola_Randall_-_Baywatch_Babe_1.wmv
Sarah_Nicola_Randall_-_Bedtime_Bra_1__2015.02.06_.wmv
Sarah_Nicola_Randall_-_Bed_Time_Bra_2__2015.02.27_.wmv
Sarah_Nicola_Randall_-_Black_And_Gold_Lace_Bra_5D_1__2015.01.30_.wmv
Sarah_Nicola_Randall_-_Bubble_Bath_Babe_1__2014.04.04_.wmv
Sarah_Nicola_Randall_-_Colored_Lights_2___2015.01.16_.wmv
Sarah_Nicola_Randall_-_Colored_Lights_5D_1__2015.02.13_.wmv
Sarah_Nicola_Randall_-_GoPro_7__20.08.2014_.wmv
Sarah_Nicola_Randall_-_Gorgeous_Green_5D_2___12.12.2014_.wmv
Sarah_Nicola_Randall_-_Lavender_Lounge_Go_Pro_2___18.07.2014_.wmv
Sarah_Nicola_Randall_-_Neon_Babes_With_Rachel_Aldana_2___23.05.2014_.wmv
Sarah_Nicola_Randall_-_Red_Lace_Bra_5D_1__2015.01.09_.wmv
Sarah_Nicola_Randall_-_Red_White_and_Blue_Teddy_2___25.07.2014_.wmv
Sarah_Nicola_Randall_-_Shower_Soaker_5D_2__2014.04.14_.wmv
Sarah_Nicola_Randall_-_Silver_Aqua_GoPro_1__2014.03.21_.wmv
Sarah_Nicola_Randall_-_Sugar_Plum_Babe_GoPro_1__2015.01.23_.wmv
Sarah_Nicola_Randall__-_Colored_Lights_1__2015.01.02_.wmv
Sarah_Nicola_Randall___Thanksgiving_Special_2__2015.04.01_.mp4
Sarah_Randall_-_Bedtime_Bra_5D_1__2015.05.22_.wmv
Sarah_Randall_-_Bikini_Waterfall_1__2015.09.04_.mp4
Sarah_Randall_-_Black_Fishnet_2__2015.05.29_.wmv
Sarah_Randall_-_Colored_Lights_GoPro_1__2015.04.10_.wmv
Sarah_Randall_-_Cool_Mint_Lingerie_5D_1__2015.05.08_.wmv
Sarah_Randall_-_Cool_Mint_Lingerie_GoPro_1__2015.06.19_.mp4
Sarah_Randall_-_Lingerie_Bath_5D_1__2015.06.12_.wmv
Sarah_Randall_-_Lingerie_Bath_GoPro_1__2015.05.15_.wmv
Sarah_Randall_-_Magenta_Lace_1__2015.07.03_.mp4
Sarah_Randall_-_Magenta_Lace_2__2015.07.24_.mp4
Sarah_Randall_-_Magenta_Lace_GoPro_1__2014.08.15_.mp4
Sarah_Randall_-_Sailor_Girl_2__2014.10.31_.wmv
Sarah_Randall_-_Sail_Girl_5D_1__2015.07.17_.mp4
Sarah_Randall_-_Satin_Ice_Bra_GoPro_1__2015.08.21_.mp4
Sarah_Randall_-_Sparkle_Hot_Tub_Bikini_1__2015.06.05_.wmv
Sarah_Randall_-_Sparkle_Hot_Tub_Bikini_2__2015.06.26_.mp4
Sarah_Randall_-_Sparkle_Hot_Tub_Bikini_GoPro_1__2015.07.10_.mp4
Sarah_Randall_-_Sparkle_Hot_Tub_Bikini_GoPro_2__2015.07.31_.mp4
Sarah_Randall_-_Sugar_Plum_Babe_5D_1__2015.04.17_.wmv
Sarah_Randall_-_Thanksgiving_Special_1__2015.06.03_.mp4
Sarah_Randall_-_Workout_Queen_1__2015.08.07_.mp4
Sarah_Randall___Workout_Queen_2__2015.08.28_.mp4
All ScreenShot: