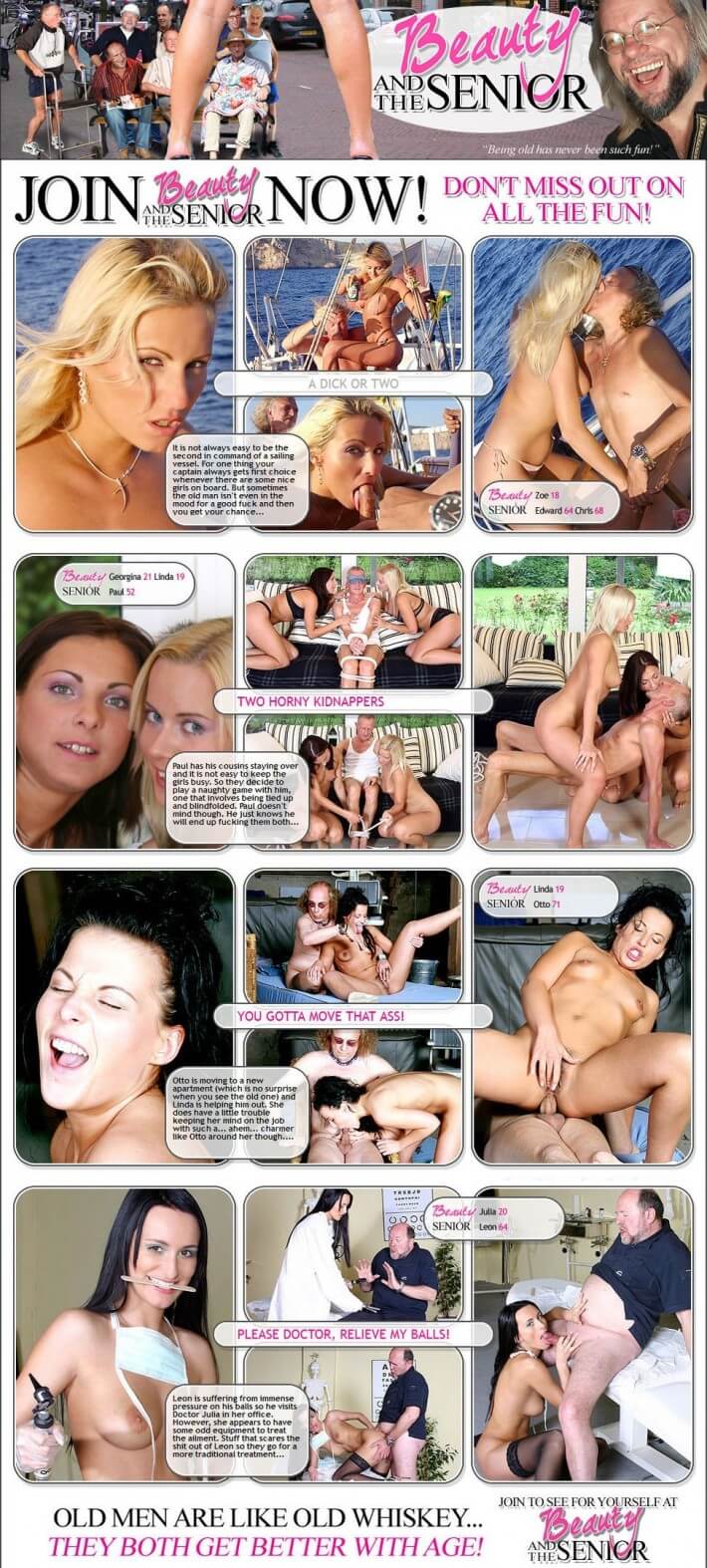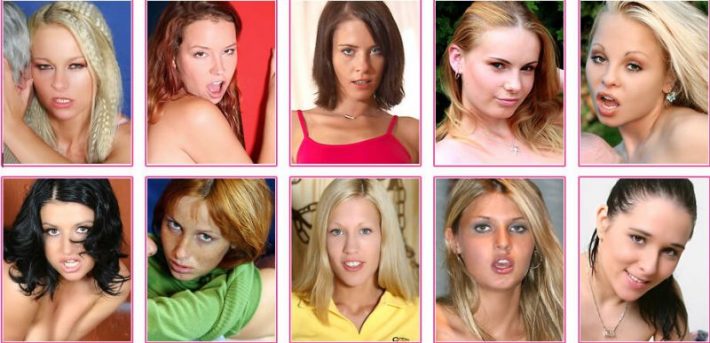 Categories: Old with Young, Fetish, BlowJob, HandJob, All Sex, Cum on Face, MegaPack
BeautyAndTheSenior SiteRip – 235 Clips:
Old men are like old whiskey… they both get better with age!
We seniors will show you that we are still fit for the game! Just see how we drive women wild with excitement and make them do anything we want them to.
You won't believe your eyes and agree with us: Growing old is a lot of fun!!!! Gorgeous girls…fucked silly…by a bunch of not so gorgeous old men!
Download All Files:
All ScreenShot:
Bruce – Cathy
Horny senior Bruce spots a cute girl sitting behind a sewing machine. He asks if she can fix his raggy old pants, not because it needs fixing, but so he can whip out his cock! Cathy seems impressed with his solid stick of man meat…
Maggie – Bruce
Bruce is feeling a little under the weather… Well, he is feeling pretty awful really. Fortunately there is a girl called Maggie living in with him who is quite willing to take care of him. Armed with a tray full of medicine she takes care of the old man and then adds some tender love and care too…
Helen – Richard
Richard is spending the holidays with his girlfriend Helen on a camping but the girl is pretty bored with the place. To make things worse it has been raining all day long too. Richard suggests Helen to clean out the camper but she has a better idea on how to spend her time…
Linda -Paul
Paul is getting on a bit and he spends a lot of time on spiritual things nowadays. His latest interest is yoga because that is something you can practice just about anywhere. Naked on a bridge in a public park for instance. But to his surprise his audience is quite taken by him…
Nelly – Bart
Bart is a profound lover of table tennis and now that he has found himself a new girlfriend he is dying to share his interest with her. But alas, the girl is hopeless at the game – which is just about Barts level as well. Fortunately Nelly knows a much nicer game to play together…
Sara – Bruce
Bruce is cleaning out his pool in the garden but he is somewhat distracted by the girl next who is getting a tan in the skimpiest bikini Bruce has ever seen. No wonder that the stuff he fishes out of the water lands on her stomach… Twice. But the girl is very forgiving…
Eugene – Anna
Anna has a cleaning job at a local company and she is pretty happy with it. However, Eugene, her manager, is quite short of money so he has to let her go. But Anna is determined to keep her job. In fact, she is willing to do anything to stay on…
Carrie and John
John loves to lie in the sunshine and preferably completely naked… which is something of a shock when an innocent girl passes by unexpectedly. But hey, John is not only good looking for his age, he is pretty good with words too….
Caroline – Paul
Paul is enjoying his breakfast in the garden with his new girlfriend. She is a real blonde bombshell but he is more interested in his food than in her romantic thoughts. But blonde bombshells can be very convincing if they want to….
Patricia – Bart
Bart is just enjoying some quality time in the garden while the girl next door is playing football with her dogs. She is not very good at it and hits Bart with the ball… twice. But when he complains that she can?t handle a ball she tells him she can even handle two at the time…
Brenda & Peter
Peter has gotten himself a new hand but she is not particularly helpfull. In fact, she spends most of the day suffering from the hangover from the night before. But when Peter give her a lecture about life Brenda appears to have some qualities at least…
Anita – Bruce
Bruce has been married for 35 years and now he thinks it is time for something fresh. His present wife is well past her selling date so he visits a marriage consultant. But Anita comes up with a solution Bruce has never dreamed of…